Where to Invest Your Money When You Start a Business

Investing is an invaluable approach to begin your journey to financial independence. You don't need to have a staggering amount of money before you invest. No matter how small your income is, you can always find an investment plan that will work for you. The key is to cultivate a habit of saving. Start with a small amount of money you won't miss, then sit back and watch your money grow. Don't think this is possible? Here are six ways to grow your business by investing small amounts:
Have a Savings Account
A lot of people overlook the importance of having a savings account. Granted the returns are not often great when you start. However, a savings account allows you to invest little amounts of money, earn a little bit of interest while you are at it, and there is absolutely no risk of loss. Once you've amassed a considerable amount, you can take the money and move it into some actual investment vehicle.
Get free stocks from Coinbase!
Invest in Your skills
Find ways you can improve yourself by acquiring skills that can be beneficial to your business. In fact, you don't really have to spend much. A few hundred pounds is often all it takes to acquire a new skill. You can take classes on management or a sales-course, hire a career coach, learn a new computer application, or learn a foreign language.
Invest in your Business
Reinvesting in your business can be a great way to increase profits and expand your business operations. The trick is to have a sound strategy rather than just investing a certain percentage of your profits. You can reinvest profits in your business by streamlining your business processes, investing in technology, improving customers' experience, or boosting your online visibility.
Online investment platforms
Robo-advisers are online investment platforms that offer professional management of your portfolio, and you pay less. They select from a diverse pool of assets from around the globe including a mix of bonds and shares from multiple sectors and industries. With robo-advisers you can enjoy a smooth investment journey without paying much. You don't need to have an investment experience; their automated intelligence can track all your investments for you. For instance, Nutmeg focuses on helping clients fulfil their financial goals including saving for retirement with an initial investment for as low as £500. If you want to start, several exchange platforms allow margin trading, some of them are, BitMex, AvaTrade, and Plus500. There may still be other ones but these are about the most popular ones. Before you start investing in bitcoin and to avoid unnecessary surprises, AskTraders curated a guide on what fee you should expect from Plus500
Low-Initial-Investment Mutual Funds and ETFs
Mutual funds/Unit trusts are investment securities that allow you to invest in a portfolio of stocks and bonds with a single transaction. Numerous mutual funds and ETFs offer a different initial investment minimum. Most of these companies require you to have several thousand pounds to open an account. However, some will waive the initial minimum allowing you to pay far less.
Cash Buffer/Emergency Funds
Although it is necessary to invest in your business, ensure you also have an emergency fund stashed away. This will help you sail through some unexpected situations that may arrive. Your business insurance policies may cover tragedies and mishaps; it's still sensible to have liquidity available for when you need it the most.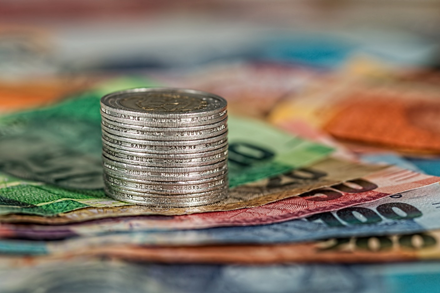 Conclusions
There are numerous ways to start investing the profits you make from your business. Don't be tempted to over-invest; all you have to do is to start from where you are. Carry out your research before you invest in any prospect. Just because it looks like a lucrative prospect doesn't mean it'll work for you.
(Visited 27 times, 1 visits today)