What is Cash Back? A Brief Introduction to the Best Cash Back Credit Cards in 2019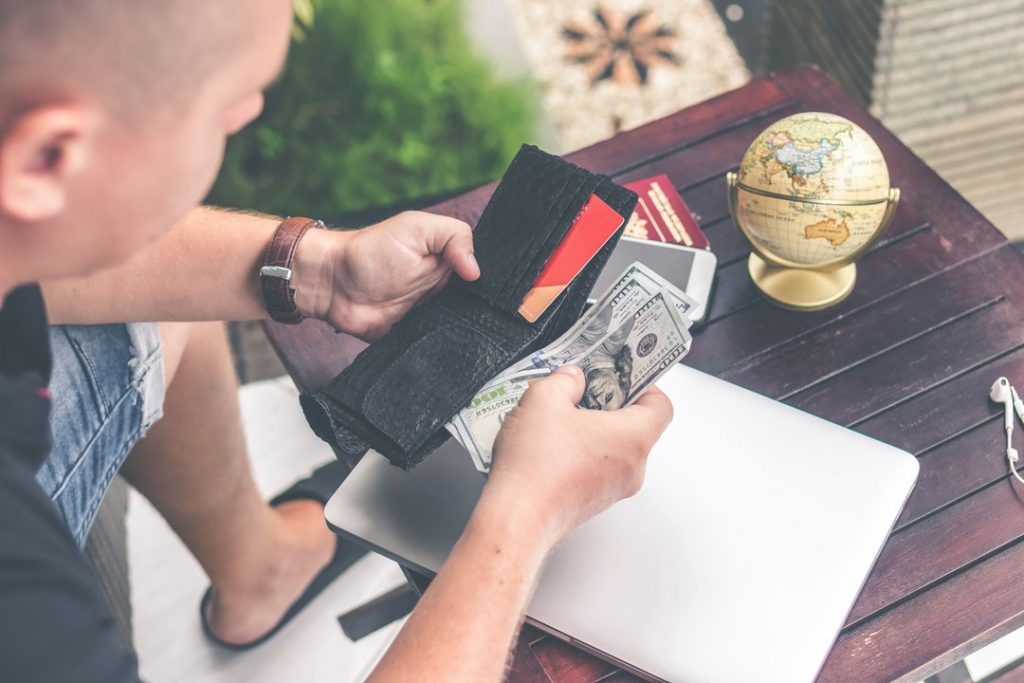 Are you looking for better credit card rewards in 2019? If so, you're not alone.
In fact, the J.D. Power's 2018 Credit Card Satisfaction Survey discovered that 47% of users who switched cards within the past year were motivated by better rewards. The study also found that customer satisfaction is directly linked to good rewards programs.
People like rewards for different reasons. Some people find rewards useful when making travel plans. Others prefer to use the rewards to help pay off debt. And most of us just want to get something in return for the money we spend.
So, what is cash back? Read on to discover what cash back cards are, along with our picks for the best cash back credit cards in 2019.
What Are Cash Back Cards?
As the name suggests, cash back credit cards give you money back when you use your card to make purchases.
Cash back cards are our favorite rewards cards due to their flexibility. You don't have to figure out how many points you have or how to redeem them. And you aren't facing the possibility that you may not be able to get what you want with your points.
Instead, you receive real cash that you can spend on anything you like. Cashback rates vary between 1% to 6% of each transaction amount. That can add up quickly if you use your credit card consistently.
What Are The Types of Cash Back Cards?
Very simply, there are three types of cash back cards: flat-rate, bonus category, and tiered.
Flat-rate cards pay the same rate for any purchase you make. Bonus category cards pay higher rates in specific categories that change throughout the year while paying 1% for everything else. Tiered cards reward you at higher rates for certain purchases, like gas and groceries while paying back 1% on other categories.
What type of cash back card you should get is an individual choice based on your specific needs and spending habits.
Here are the best cash back cards in each category for 2019.
Best Flat-rate Cash-Back Card
The Citi® Double Cash Card is the cream of the crop for flat-rate cash rewards cards. The card, which does not come with an annual fee, features a simple rewards structure which pays you more than most flat-rate rewards cards.
The card does not offer a sign-up bonus but it does offer you an 18-month introductory period with no interest on balance transfers. Then the card reverts to 15.74% to 25.74% variable interest. If you're paying high interest on other credit accounts, this no-interest period acts as a bonus when you transfer your credit card balance, allowing you to pay down your debt much more quickly.
Most flat-rate cards give 1% or 1.5% cash back but the Citi® Double Cash Card gives you 1% back when you make a purchase, and another 1% back when you pay your bill. That's 2% cash back on all your purchases.
That extra cash back can add up significantly if you're using your card to pay for most expenses, and then paying your bill in full each month to avoid interest charges.
Best 5% Bonus Category Cash-Back Card
In the 5% Bonus Category, the best rewards card is Discover it® Cash Back, which gives you up to 10% cash back your first year as a cardholder.
Here's how it works: During your first year using the card, Discover will "match" your rewards. You'll earn 5% cash back in specific quarterly categories you activate (up to $1,500 spent quarterly). The categories rotate every quarter.
Once you are a Discover it® Cash Back cardholder for one year, the company matches that 5%, giving you an effective 10% cash back return in those categories.
On top of that, Discover also gives you 1% back on all your other purchases and, with the first-year match, you'll earn 2% cash back on purchases outside of your activated categories. That's more than the 1.5% cash back offered by most flat-rate cash back cards which makes this card a great option for most rewards-seekers.
Here is the 2019 Discover it® Cash Back bonus schedule:
January through March: grocery stores
April through June: gas stations, Uber, Lyft
July through September: restaurants
October through December: Amazon.com
There is no annual fee for the Discover it® Cash Back card.
Best Tiered Cash-Back Card
We love the Blue Cash Preferred® Card from American Express because it rewards you generously for purchases you consistently make in everyday life. Grocery, gas station and all other purchases.
Here's what that looks like. You will receive 6% cash back for all purchases made at U.S. grocery stores up to $6,000. You will also earn 3% back at U.S. gas stations. All other purchases net you 1% cash back (as well as grocery purchases over $6,000 annually).
American Express delivers a welcome offer for new applicants. Spend $1,000 on the card within the first three months and you'll earn a $200 credit on your statement.
The only downside is American Express usually has an annual fee. In this case, it is $95 annually.
Best Overall Card
Here's a dual-benefits offer with handsome rewards from HSBC Visa Platinum Rewards Card. This card offers both cash back and rewards.
On the cash side, you'll earn up to 5% cash rebates for all dining, grocery and gas purchases. You can even earn an additional 16% discount at Caltex and Shell stations. You'll also receive a 5% cash rebate on your recurring mobile, cable, and internet payments.
As for rewards, HSBC offers one reward point for every dollar spent. The card also issues free offers for dining, movies and even luggage.
What is Cash Back? The Final Word
If you're wondering "what is cash back," just know you'll receive money back for purchases you make. As you can see from the offers above, how much cash back you receive varies from card to card.
Take caution as credit card rewards are only valuable if you use your card responsibly. Don't make purchases for items you can't afford. And always pay your bill in full each month to alleviate interest charges. It won't make sense to earn 5% cash back if you're paying 20% in interest fees.
If you enjoyed this article, please check out my post on why I want to be a millionaire and what I plan on doing about it.
(Visited 1,365 times, 1 visits today)