Web3: How Does the New Decentralized Web Change Things?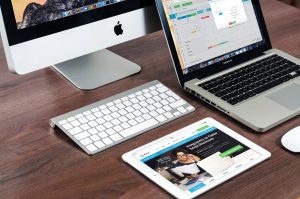 According to Statcounter, Opera held 2.73% of the global browser market share as of March 2019. This may not seem like much until you consider other statistics which show it had over 300 million active monthly users. In the context of cryptocurrency adoption, it could mean a lot. Its recent browser update presents a gateway to the new decentralized web which encourages greater adoption of Ethereum. Many may wonder how this affects the price of alternative internet browsers, like Brave and its token BAT.
Opera Updates
After news of Opera's update, the price of Brave Browser's BAT token reduced by -6.3% as it experienced 24 hour high of $0.297719 and low of $0.273717. It would be presumptive to declare a correlation or even causation for that matter. However, it sparks a thought about the potential influence of Web 3 on Brave browser.
BAT's market dominance is currently at 0.19%. while Ethereum's is at 10.08%. While this paints a picture of the influence of the coin in the market, it doesn't reflect the bigger picture – products which are still developed and adopted. With each new development and news of adoption comes a clearer perspective of where the products fit in.
Web 3 is considered the future of the web, with a "serverless" environment. On Web 3, users have more control over their data and identity. Opera's launch of a Web 3 and a crypto-wallet gives users a new way to use and pay for decentralized applications on the Ethereum blockchain.
What is Web3?
Web3 changes the nature of relationships online. Users have the option to loan their data to other websites, modify their data or even move their data from different websites. Web3 presents a move from the monopolization of data by giants of the internet. Where web 2 apps such as WhatsApp, Facebook, and Chrome served more of a central role in data collection and control, web3 applications could define a new paradigm.
Brave Browser ETH Wallet
The advance of Opera shouldn't worry BAT and Brave proponents. Evidence exists of previous efforts to build an ETH wallet for Brave Browser. Although there were some challenges, it appears that an ETH wallet could still be in the works.
The Future is Connected
It's early days for web 3. Development of not only Brave but also other entities will be necessary to create a decentralized web where BAT and ETH thrive. Inevitably it will take longer than expected. Bitcoin is still being refined 10 years later.
The reasoning behind BAT is a more important consideration. Like ETH, BAT plays a role in creating a new system that is fairer for the majority. Thus, it should come as no surprise that BAT is based on Ethereum. It's a long road ahead, but if Brave captures enough of the digital advertising market, we could realize the vision of a new financial system. In essence, achieving it in isolation is nearly impossible. The sheer fact its token is based on Ethereum shows how interconnected and intricately woven the blockchain ecosystem is. A vote for Opera's new browser may not necessarily be a vote against BAT.
Read More:
(Visited 666 times, 1 visits today)