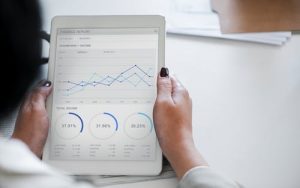 With a track record of successful investments, Warren Buffett has sealed his name in history as one of the greatest investors of all time. For this same reason, it baffles many that he is not a fan of cryptocurrencies. For many others, it confirms their views of what appears to be a delusion, staked in "invisible money."
In a recent interview with CNBC, Mr. Buffett says he sees no unique value in the world's largest cryptocurrency, Bitcoin. When asked if there were any change in his opinion of Bitcoin, he said it was ingenious and that blockchain is important, but bitcoin has no unique value at all.
"It doesn't produce anything. You can stare at it all day and no little bitcoins come out or anything like that. It's a delusion basically."
"I'm really sorry it happens because people get their hopes up that something like that is going to change their lives. It's very ingenious to figure out I'll have a limited supply and make it harder and more expensive.
Risks vs. Reward
Mr. Buffett makes points which require taking a deeper dive into some of the not so obvious aspects of cryptocurrencies.
Famed author, Nassim Nicholas Taleb who is known for his work on probability, risk, and decision theory states in his article 'Bitcoin', "It may fail, but we now know how to do it." Bitcoin fulfils the need of a complex system, not because it is a cryptocurrency but because it has no central authority to decide its fate, for better or for worse.
The programming code used to create cryptocurrencies isn't easy to control. Typically, the community that develops a cryptocurrency may require records of code implementation to be publicly available which can make it harder to manipulate the cryptocurrency without being observed.
Despite the seemingly decentralized nature of bitcoin and several other cryptocurrencies, the fact remains many centralized exchanges are highly manipulated. Wash trading and other forms of concealment have served as a thorn in the side for potential investors.
Value as a Payment Gateway
As a payment gateway, Bitcoin had an important use case which still drives demand for it. However, the thousands of cryptocurrencies that sprung up in recent times show just how easily competition can arise.
Despite what may seem to be "magic money," many economies have been riddled with far worse consequences than tulip bulbs. From Venezuela to Zimbabwe, the need for this "magic money" appears to be increasing. For some economies, much more than others, inflation rates have served as the corrosive property which drives the demand for Bitcoin. In Zimbabwe, prices rose above market rates on some exchanges, indicative of the effects of demand and supply in the midst of economic crisis.
Could Warren Buffett  Be Right About Bitcoin?
While signs spring up every now and then showing "We Accept Bitcoin," the harsh reality is that cryptocurrencies serve as a wake up call to governments and centralized banks, many of which are trying hard to muffle the sounds of what could indeed help create a more efficient economic system. Until regulations can be more favorable for cryptocurrency holders and businesses, the demand for it may not grow as fast as we hope. OTC markets exist within what we might consider a shadow economy. The prices and revenue in such markets is not always clear. The volume, however, overshadows that of easily accessible exchanges.
Read More:
(Visited 58 times, 1 visits today)