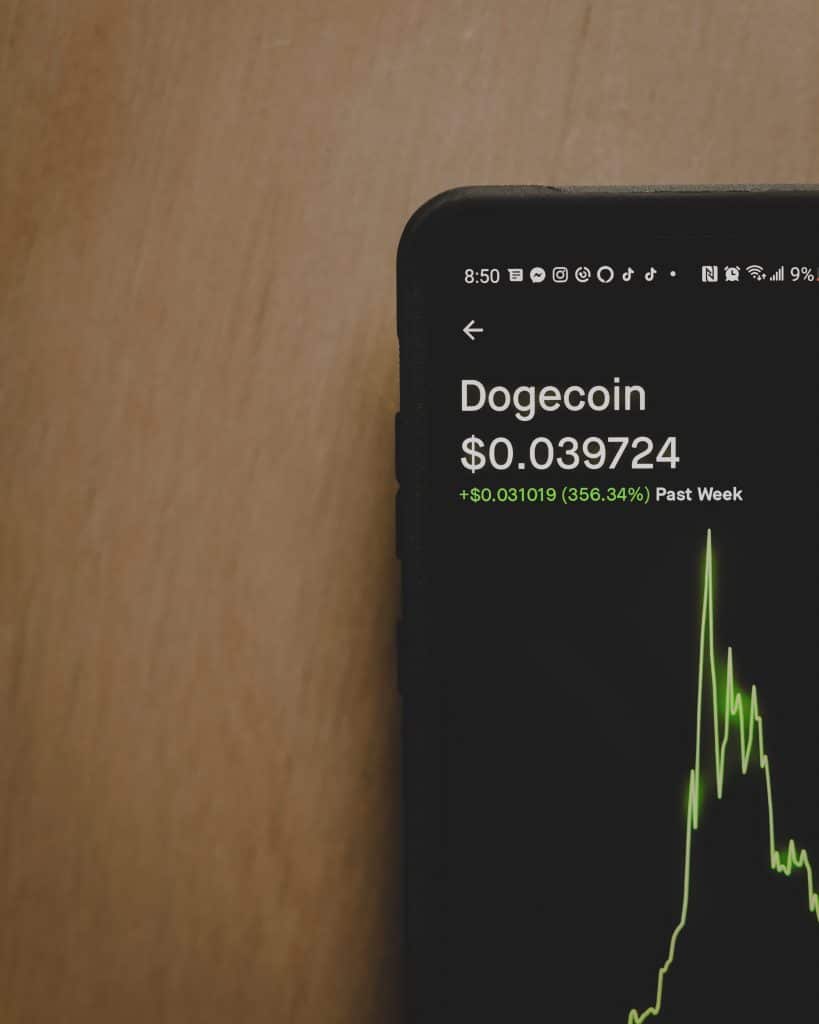 Cryptocurrency is all the rage and if you're thinking of investing in it you need to consider what platform you're going to use. There are tons of companies out there that will allow you to buy, sell, and trade an assortment of cryptocurrencies. Today, we're going to talk about one of the biggest in the game: Robinhood. In this article, we will cover all the reasons why you should buy cryptocurrency with Robinhood. 
What is Robinhood?
As mentioned before, there are dozens of companies out there that all want you to choose them as your crypto platform. However, if you're new to cryptocurrency you might not know which platform you should entrust your hard-earned coins to. Luckily for you, we're here to help. 
Founded in 2013, Robinhood made its mark as a commission-free trading application for stocks and exchange-traded funds (ETFs). The company's goal, as stated by one of its founders Vladimir Tenev, is to "provide everyone with access to the financial markets, not just the wealthy".
The Robinhood mobile app launched in 2015 and is used by over 31 million people today. Robinhood began allowing users to trade Bitcoin(BTC) and Ethereum(ETC) in a handful of U.S. states in 2018. As of 2021, Robinhood allows users to purchase or trade a few other cryptocurrencies such as Bitcoin Cash, Dogecoin, Ethereum Classic, and LiteCoin. Robinhood is available in all U.S. states except for New Hampshire, Nevada, West Virginia, and Hawaii. 
3 Reasons to Buy Cryptocurrency With Robinhood
There are many reasons you might want to choose Robinhood to buy your cryptocurrencies but to make it easier to digest, we have distilled it down to our top three. Without further ado, here are our top reasons you should buy cryptocurrencies with Robinhood.
Zero Account Minimum 
The first reason you should buy cryptocurrency with Robinhood is that there are no account minimums. Normal brokerage firms require you to keep a minimum amount of money in your account at all times. They do this to ensure they can continuously make money off the interest accrued on your cash while it's in their possession. 
Robinhood, on the other hand, has zero account minimums. So, if you run into an emergency you can take all the money out of your account and actually get all of it. You won't be burdened by having to pay a fee or close your account. 
Commission-Free Trading
Another great reason to buy cryptocurrency with Robinhood is that they have zero commission fees. It costs a normal brokerage firm fractions of a penny to process transactions. In true wall street fashion, they charge you between $5 and $10 for that service. This is one of the main ways brokerages make steady money but Robinhood found a way around this model. 
Instead of charging a fee per transaction, Robinhood chooses to make money like the banks do and use your money sitting in their accounts to earn interest. This is the same way normal brokerages make money except Robinhood does not require you to constantly earn them money. 
Easy to Use 
The final reason you should check out Robinhood for your crypto needs is how easy the app is to use. I have personally used Robinhood to purchase Bitcoin and Ethereum and it was so simple. I just opened an account and then chose the stocks and crypto I wanted to follow. Once I added funds to my account, I was off to the races. 
Robinhood uses easy-to-understand graphs and even offers you news articles relevant to the investments you're interested in making. For people interested in crypto, like me, this is great. The cryptocurrency world is constantly changing. So, Robinhood can keep you up to date with the latest news. 
There is a reason Robinhood is one of the most popular places for cryptocurrency holders to monitor and trade their coins. It is truly the easiest, most user-friendly platform out there. 
Read More 
(Visited 2 times, 1 visits today)