Social Security Disability Benefits – An Introduction
We've outlined the steps to calculate social security benefits you'll get in your retirement before. Part of the formula takes into account your work history. But what if you can't work? Can you still receive benefits if you're disabled?
The quick answer is yes – but there's a long list of criteria for qualifying. Here we'll take a brief look at what you can receive if you qualify.

The Social Security Administration says that disabled workers and their dependents get 12.8% of the total benefits that the SSA pays out.
There are two types of benefits are paid to disabled people under Social Security.
Get free stocks from Coinbase!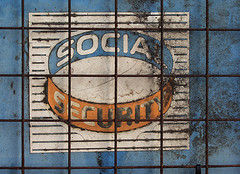 Social Security Disability Insurance (SSDI) – This is paid if you becomedisabled after you've worked long enough and have paid the required Social Security taxes. In addition, you must not be able to do the work you did before becoming disabled, and must not be able to adjust to other work due to your disability. The disability must be expected to last for at least a year, or result in your death. No benefits are offered for short-term disability.
Supplemental Security Income (SSI) – This is paid to disabled people who haven't worked long enough to qualify for Social Security Disability Insurance. To qualify, you must meet a financial needs test. SSI also provides benefits to people over age 65 who qualify based on need. Its purpose is to provide cash for basic needs such as food, clothing, and shelter.
The actual disability benefits are based on the age of disability and the number of years worked. To give you an idea of what to expect, here are some average payments.
In 2010, the average monthly benefit paid to a disabled worker was a little bit over $1,100. If the disabled worker had a spouse and one or more children, the average benefit was $1,600. The average monthly SSI payment was about $400 for a person age 65 or older, $600 for a  child under age 18, and $515 for people between age 18 and 64. You may also want to check with your Buffalo personal injury attorneys if you have questions about personal injury claims.


Photo by Fabricator of Useless Articles
(Visited 42 times, 1 visits today)