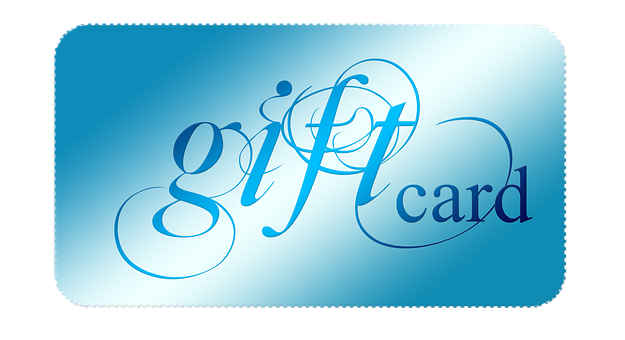 At some point, most people end up with at least one gift card they don't want. At times, it is because the balance is so small that using it is inconvenient. In others, it is merely a mismatch, having a gift card for a store you don't frequent. While there are plenty of ways to sell a gift card, being able to exchange it for Bitcoin is ideal for cryptocurrency enthusiasts.
How to Sell Gift Cards for Bitcoins
Gift card holders have two options if they want to sell gift cards for Bitcoins. First, they can find a direct mechanism for making such an exchange. Second, they can sell the gift card for cash and then use the money to buy Bitcoin.
If you have access to a bank account and are comfortable using it to purchase Bitcoin, then the latter option can work. However, you usually end up missing out a bit financially, as you commonly can't sell a gift card for its full value and you typically have to pay fees when buying Bitcoin with cash.
When you use the former option, sometimes you can come out financially better. That does depend on the exchange platform you use and any fees they assess. Additionally, buying Bitcoin with gift cards means you don't need a bank account and can even have an increased level of anonymity, something that some buyers appreciate.
To sell gift cards for Bitcoins, you usually have to complete the following steps:
Have an eligible gift card
Open an account on an appropriate platform
Initiate a trade
Complete the transaction
Not all selling platforms accept all gift cards, so you may need to look around if you have one from a less popular store.
Gift Cards for Bitcoin Platforms
While there are a number of platforms that let you sell gift cards for Bitcoins, not all of them are reputable. This means you need to be cautious before completing any transaction.
Additionally, some platforms have incredibly strict rules about the origin of the gift card. For example, many state that you must have the original receipt and that the gift card must be purchased with cash. If you are hoping to sell a gift card you received as a gift for Bitcoins, then this little caveat may derail your plans.
However, if you have the necessary documentation, one option for selling gift cards for Bitcoin is Paxful. The peer-to-peer (P2P) company is willing to accept nearly any kind of gift card code, making it one of the most versatile options available. Plus, Paxful uses an escrow account to help guarantee that you'll receive your Bitcoin, making it more secure than some other sites, and doesn't charge buyers any fees.
CardforCoin and LocalBitcoins
CardforCoin is another site that allows you to use gift cards to buy Bitcoin. However, they are more limited in regards to the cards they accept. Online, you can enter in information for Walmart, Target, or Starbucks gift cards that you want to sell for Bitcoin as long as the value is under $200. They specifically say that they do not accept iTunes gift cards. They do accept other brands from bulk sellers or cards with values at or above $200, though emailing them directly is required for those transactions.
LocalBitcoins has more gift card payment options than CardforCoin, making it another solid choice. Additionally, the site can even connect you with local Bitcoin sellers according to your location, making actual cash transactions possible. However, meeting a Bitcoin seller in person does come with a level of risk, no matter what payment mechanism you want to use.
There are many other platforms available as well, but not all of them may be safe. Before you initiate a transaction, do some research. Otherwise, your attempt to sell gift cards for Bitcoins may result in you losing your gift card balance, walking away with no Bitcoin, or worse.
How Much Can You Get for Your Gift Cards?
How much your gift card is worth varies according to the store it is for and current demand. More popular companies, like Walmart and Amazon, usually get closer to face value than less popular options, like Foot Locker or Build-a-Bear.
Additionally, the current value of Bitcoin determines how many Bitcoins you'll receive, as they usually try to match the dollar value of the gift card purchase and the value of the Bitcoin as closely as possible.
As a general rule of thumb, getting between 60 and 80 percent of the face value back in Bitcoins is pretty common. That means a $100 gift card is worth between $60 and $80 on the platforms.
As of 5:00 am on December 21, one Bitcoin was worth about $4,020. If you sold a $100 for the equivalent of $60, you would receive around 0.015 Bitcoin. If you were able to sell for $80, you would get 0.020 Bitcoin instead.
Since the Bitcoin market value can fluctuate dramatically in a short time, precisely when you sell a gift card influences how much you receive in Bitcoin. Even though you are usually dealing directly with buyers, most use the current Bitcoin value to help determine what to offer for your gift card. If you wait until Bitcoin is worth less, you may get more Bitcoins since the value has fallen. If the value of Bitcoin goes up, you receive fewer Bitcoins.
Should You Sell Gift Cards for Bitcoins?
When you sell a gift card online, there is always a level of risk. Not all sites are reputable, and not all buyers are honest. However, sites like Paxful have mechanisms in place to help protect everyone involved, making the exchange less risky.
It is important to note that the future of Bitcoin remains uncertain. The cryptocurrency market is incredibly volatile, so there is no guarantee that your Bitcoin will ever be worth the full value of the gift card or that it won't lose value after the exchange is complete.
However, if you are comfortable with the risk and want to participate in the cryptocurrency market, this is an option. Just be cautious during the transaction and understand that it is possible that something could go wrong.
Did you ever sell gift cards for Bitcoins? Tell us about your experience in the comments below.
Read More:
(Visited 434 times, 1 visits today)