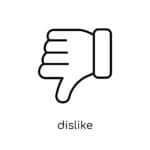 We give PUTinCoin crypto a thumbs down. While the coin has a limited supply, it also has a weak market adoption indicated by the low number of social media followers and limited market capitalization. While it does have some value as a meme coin, it doesn't solve any significant market problems more efficiently than its competition.

What is PutinCoin?
Since the inception of Bitcoin in 2009, there have been many different cryptocurrencies released into the market. Each one has its own unique features and benefits. In this article, we will be looking at PUTinCoin, a meme coin that was created to celebrate Russian president Vladimir Putin.
Per its white paper, PUTinCoin is a cryptocurrency coin created to pay tribute to the people of Russia. It was created and developed with the intention of growing the Russian economy and the market around it.  All you need is to get your PUTinCoin on exchanges and download the staking wallet. By staking your PUT in the wallet, you can earn up to 25 percent interest per year. You can find the PUTinCoin whitepaper here.
Social Media
PUTinCoin has a low-to-average social media following with over 41.2k total followers on Twitter and (mostly) Telegram. While PUTinCoin's social media accounts are not updated frequently, its Telegram account is still active. Engagement on PUTinCoin's social media platforms is generally low. Interestingly, this crypto's Twitter account used to have almost 6.4k followers until Feb. 20, 2022. However, the numbers went down to 158 last March 20, 2022.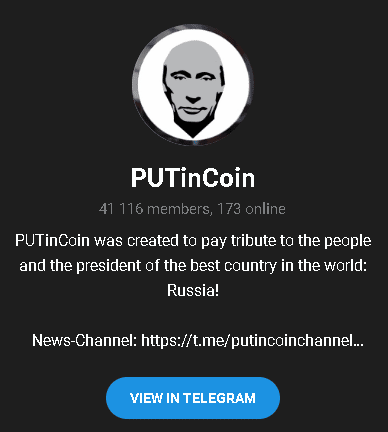 Daily Market Trading Volume
According to Coingecko, the trading volume for PUTinCoin has increased significantly in the last 12 months and is currently at $14,068.11. This is the highest volume seen in the past year and indicates a growing interest in the currency. The value of PUTinCoin is currently $0.00230121. While the daily market volume is larger than some currencies such as AQUAGOAT or Eclipse Crypto, the total daily trading volume is still low compared to the major currencies such as Bitcoin or Ethereum.
Price Momentum
Since January 2022, the price of PUTinCoin tokens has increased by at least 200%. This is likely due to investor assessments that the coin is likely to increase its value. This may also be because of the fact that Russians support the mission of this token. The pace of this increase is significantly more than the drops in other coins over the past 12 months.
Does PUTinCoin Crypto Solve A Significant Market Problem?
No, PUTinCoin crypto does not solve a significant market problem.
As indicated in its whitepaper, PUTinCoin is primarily a meme coin created to pay tribute to Vladimir Putin. Meme coins often have humorous characteristics, sociological benefits, and/or act as a critique of the market as a whole, which makes them valuable. However, economic investments are only valuable in the long term if they generate meaningful financial activity. PUTinCoin does not seem to generate any real financial activity. A review of related search terms in Yandex, Google, and social media did not reveal widespread adoption by businesses or use in retail transactions. In addition, a review of the PUTinCoin white paper suggests the coin is not designed to solve any particular market problems in a more efficient or effective manner than existing cryptocurrencies.
PutinCoin – Our Summary
Overall, we give PUTinCoin a thumbs down. To its advantage, PUTinCoin does have a low total supply of only 21 million coins. This limited supply could mean that the value of PUTinCoin will increase over time if demand for the coin increases. However, judging by its lack of a social media following and low liquidity, the coin has limited market adoption. And, when combined with its lack of a clear compelling economic case, we recommend that investors look at other opportunities.
For More Great More Than Finances Articles:
How To Make Money With An Ethereum Node
Three Simple Tasks That Can Earn Free Cryptocurrency
Learn The Basics Of Cryptocurrency
(Visited 109 times, 1 visits today)