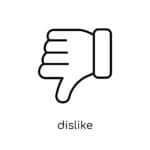 We give OpenBlox a cautious thumbs down.  The project has a potential for significant growth with the advent of NFT gaming. However, OpenBlox's unproven business model, low market capitalization and price declines means we give this coin a thumbs down.  Thus, we recommend that readers carefully weigh the pros and cons before investing in this cryptocurrency.

What is OpenBlox?
OpenBlox (OBX) is an EVM-based NFT gaming and web3 platform that launched during Q2 of 2022 with a focus and play-and-earn/move-and-earn, and IP branding. With OBX NFTs holders gain access to a variety of games, and web3 lifestyle apps including a turn-based deck-builder card game which will be released later in 2022.
Players can venture out with their in-game character known as Blox. A Blox is unlike characters in traditional games truly yours. All Blox exist as Non-Fungible Tokens (NFTs) on blockchain empowering you to freely trade them with other players, and move them across NFT marketplaces such as OpenSea.
OpenBlox is EVM-based, and therefore compatible with all chains supporting EVM. Currently, Blox NFTs exist on Ethereum and Arbitrum. You can view the coin's whitepaper here.
Social Media
OpenBlox has a healthy social media following with over 217.5K total followers on Twitter, Facebook, Discord and Telegram. While OBX's social media accounts are infrequently updated, OpenBlox's Twitter account remains active.
Daily Market Trading Volume
The daily trading volume for OpenBlox crypto is currently at $147,548. According to Coingecko, as of the time of this writing, the value of OBX crypto is $0.00733933.  While this market capitalization is significantly better than many other crypto tokens, it is still less than the $400,000 daily volume needed to make a coin liquid.
Price Momentum
The price of OpenBlox tokens has dropped in the past 60 days by at least 76%.
The 76% percent drop is broadly reflective of the bear market in the crypto sector.  However, in the long run markets are voting mechanisms and the very precipitous drop in the value of OBX Crypto suggests that crypto investors are bearish on this coin.
Does OpenBlox Solve A Significant Market Problem?
No. OpenBlox does not solve a significant market problem, for now.
OpenBlox has been working to create an ecosystem for NFT block development and applications. This ecosystem is similar to the popular Roblox game, which allows game creators to develop their own games on the Roblox platform. However, with a unique mechanism to support the development of the NFT Blox ecosystem, the OpenBlox has a bright future. By creating this ecosystem, OpenBlox hopes to make a significant impact on the world of NFTs.
Gaming is a large, but evolving market.  OpenBlox is therefore a great potential opportunity for investors looking to get into the NFT market, as well as for gamers who want to use the currency for in-game purchases and rewards.  It is however unclear if OpenBlox's current business model is better than existing competitors.  Is is also unclear if OpenBox is doing a better job than their competitors in implementing their model.
In summary, we advise our readers to tread the waters carefully if they plan on investing on this crypto.  Crypto projects can often be very exciting, and OpenBlox is certainly has a promising business model.  However, despite OpenBlox's active social media follower base, the low market capitalization, precipitous price declines and unproven business model means we give this coin a thumbs down. 
To learn how we rates cryptocurrencies, read our rating explanation here.
What are your thoughts on Openblox cryptocurrency?  Let us know in the comments below!
For More Great More Than Finances Articles:
How To Make Money With An Ethereum Node
Three Simple Tasks That Can Earn Free Cryptocurrency
Learn The Basics Of Cryptocurrency
(Visited 114 times, 1 visits today)