No Budget, No Problem: How to Travel the World for Free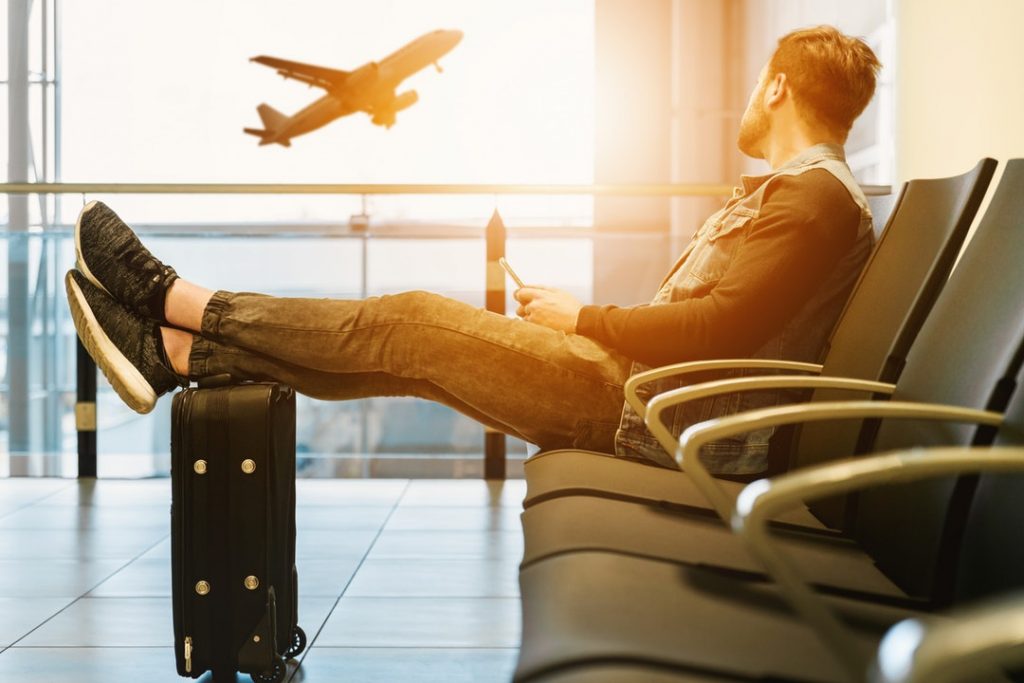 Your greatest dream is to wiggle your toes in the sands of France's Pampelonne Beach or to smell the mountain air as you climb a tussock-lined mountain ridge in New Zealand.
Or maybe you'd rather just see the Mona Lisa with your very own eyes.
Research shows that travelers' spending internationally and in the United States averaged nearly three billion dollars per day in 2017. That's equivalent to $32,800 per second.
Don't worry — if funds are a little tight, that doesn't mean your world-travel dreams have to come crashing down. There is a way — or actually, quite a few ways — you can travel for free.
That's right. For free.
Here's a rundown on how to travel for free and have the experience of a lifetime.
Let's get started!
How to Travel for Free: Become a Part of the Peace Corps
This is a great way to travel to another part of the world while giving back to those in need. However, it's not the type of decision you should take lightly.
If you would like to join the Peace Corps, you'll need to be prepared to commit 27 months to help people in a developing nation that lacks many modern conveniences. And you'll have to be okay with not seeing family or friends during that time.
However, if you are still interested in the Peace Corps, the experience can be both rewarding and life-changing.
As a Peace Corps worker, you can take on a wide range of assignments, such as teaching English, building infrastructure or helping with disease prevention efforts.
Note, though, that the interview and application processes are rather extensive. Still, if you can get your foot in the door, you'll enjoy payments for your living and travel expenses, as well as some student-loan-related benefits.
Teach English Overseas
You don't have to be a part of the Peace Corps to teach English. Many other organizations offer these work opportunities, and they're an excellent way to see other parts of the world.
Jobs are abundant in Latin America, Asia, and the Middle East. And the great thing about these jobs is that they don't require you to know the regions' native languages.
Not every school requires that you have attained your certification in teaching English as a second language. However, having this certification will make you more desirable for job openings.
With teaching English as a second language, you can easily earn more than $41,000 per year on average.
Find an Online Freelance Job
Are you great at editing, writing, translation, graphic design or coding? Congratulations — traveling the world couldn't be an easier feat to accomplish for you.
That's because plenty of side gigs are available that'll help you to earn money as you travel. All you need is a laptop and an internet connection.
Of course, you'll have a much easier time sustaining your lifestyle of traveling and working on the go if you have a solid track record of success in your career area and can, therefore, land gigs regularly.
With a little patience and determination, you can finally become one of those people who make money while drinking a pina colada at a beach resort overseas.
Take Advantage of Those Frequent Flyer Miles
Perhaps you have quite a few frequent flyer miles.
Now is a great time to take full advantage of them. After all, they lose their value each day, and oftentimes, they expire.
A good rule of thumb to maximize your miles is to check mileage redemptions and fares online and then plan your trips around them.
If you want to earn complementary trips quickly, using credit cards is one of the quickest ways to do this.
Work in Travel
Perhaps you've always thought about how exciting it would be to work as a flight attendant. Now is an ideal time to jump into this field, which can easily earn you more than $39,000 per year.
In addition to getting paid your salary, you can enjoy complimentary travel benefits. And so can your family.
For instance, if you'd love to visit the Vatican with your family, you can easily do so — all for free. (These tours are an especially great way to check out this famous part of Rome while skipping the annoying lines.)
Become an Influencer on Instagram
If you're active on social media, then why not try to become an Instagram influencer?
Instagram has many influencers who are attempting to increase their reach. If you're one of the lucky ones who actually accomplish this, you can easily earn well into the six figures or even millions of dollars.
For instance, companies can pay you to promote travel-related products as well as different locations on your feed. For instance, a magazine might pay for you to take a trip to another country and post photos on Instagram.
That means you may get your flight, meals, and lodging fully covered.
Other social media platforms also offer lucrative money-making opportunities, like Twitter, YouTube, and Snapchat.
The most important thing to remember when it comes to being a social media influencer is that you must be genuine. After all, public relations professionals are very savvy at detecting people who are scammers — for example, people who purchase fake followers.
How We Can Help
In addition to teaching you how to travel for free, we offer a wide range of advice and tips related to personal finance.
Our goal is to help you to feel educated, informed and empowered to take control of your finances and thus live life on your own terms.
Take a peek here to find out more about how you can make your money work for you better, as well as get paid to do what you love in 2019 and beyond.
(Visited 1,740 times, 1 visits today)