New Study Suggests Online Title Loans Are Spamming the Internet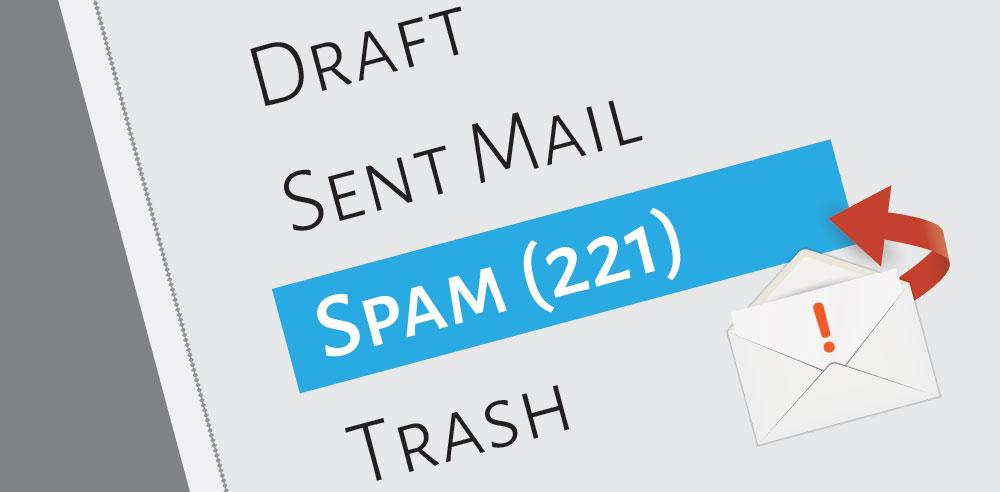 According to a recent article published on Saving Advice, online title loans are quickly becoming the go-to avenue for spammers. With more subprime borrowers turning to the internet for quick cash, scammers, spammers, and everyone in between are taking their "services" online. The article suggests that title loans are increasing in popularity due to the financial crisis of the late 2000s. Although most Americans have bounced back from that recession, some people are still finding it difficult to secure financing. Adding in the fact that Americans are buried in debt, the market for short-term lending has exploded in terms of customers, revenue, and spam!
Why Borrow Against Your Car Anyways?
Get free stocks from Coinbase!
Since the housing crash of 2008, the U.S. economy has been picking back up slowly. For some people, it's been too slow. With many people living off loans during the recession, the time has come to pay their debt down or risk bankruptcy. Thankfully though, a whole wave of new financing options, lenders, and solutions has popped up in the last decade or so – with title loans leading the way.
Promising to get you cash ASAP without any headaches or hassles, title lenders are making the promise to give everyone a fair shake at getting a loan when they need it most. That is, as long as borrowers are able to put up their car title as collateral. Lenders like Titlelo are making these loans more attractive by offering car title loans online with no credit checks. Practices like this have enticed bad credit borrowers across the U.S. to flock to their computers in search of quick cash and financial relief.
Online Title Loans Have Exploded in Popularity
There are a lot of websites out there promising the stars when it comes to title loans and it's easy to see why.
Title loans were the kinds of financial services that usually only existed to serve a local community, operating a lot like the local pawn shop to help give community members a bit of cash with collateral that was put up to protect the loan.
Thanks to the internet though – and the amazing opportunity provided by traditional lenders being a bit stingy with their loan offers – things really started to take off for online lenders. For starters, these kinds of lenders service anyone and everyone without you having to worry about whether or not there is a title loan company in your area.
Title lenders also give you an opportunity to service and pay your loan online as well. Many of them will help you set up direct payments from your bank account, a credit card, or another financial account, and if you want to pay-as-you-go you'll have the opportunity to do the same online or through any of the authorized mobile applications that some of these online title loan lenders offer.
Finally, title loans are usually quite secure and a lot more private than when you deal with a local lender. With major lenders like CashMax Ohio and Community Choice Financial, you don't have to worry about your private information leaking out to members of the community when you work with an online entity.
Title Loans Aren't Without Risks
At the same time, we are talking about nontraditional lending operations here and there are definitely some risks that you want to be aware of before you dive right in.
For starters, there are plenty of fly-by-night operations looking to steal your personal, private, and payment information paying zero attention whatsoever to approving you for the loan you applied for in the first place. These shady operators are usually shut down rather quickly, but plenty of them keep popping up left and right which means you have to really stay on your toes.
Some legitimate lenders operate like loan sharks. These kinds of companies may not steal your personal or payment information, but they might as well steal your wallet instead. Their main mission is to offer you a loan at sky high interest rates or with ridiculous repayment terms. Since most subprime borrowers are in a tough position to begin with, it's farfetched to believe that these companies are operating out of goodwill. It may be part of their plan to separate borrowers from the collateral they put up while burying them in more debt.
Predatory companies like the ones aforementioned are most likely to use spam marketing and advertising approaches, which is what the recent study warns about. They send out blasts via email, text, and across a whole variety of other communication methods to try and trap as many individuals in financial distress as possible. They know these borrowers are down on their luck and are likely looking for a title loan online.
It's of the utmost importance that you do everything you can to protect yourself from these kinds of lenders. Look into any operation you are thinking about doing business with, review and research their history and any of the reviews or testimonials, and make sure that they aren't just on the up and up but that they are also one of the most reputable and often recommended online title loan operations out there, too.
(Visited 2,166 times, 1 visits today)