I Love My Morning Coffee More Than Finances
Almost every morning I wake up and make coffee for my wife and I. When we don't have anywhere to go right away I get to sit and watch the news, read, or binge some Netflix while drinking my coffee.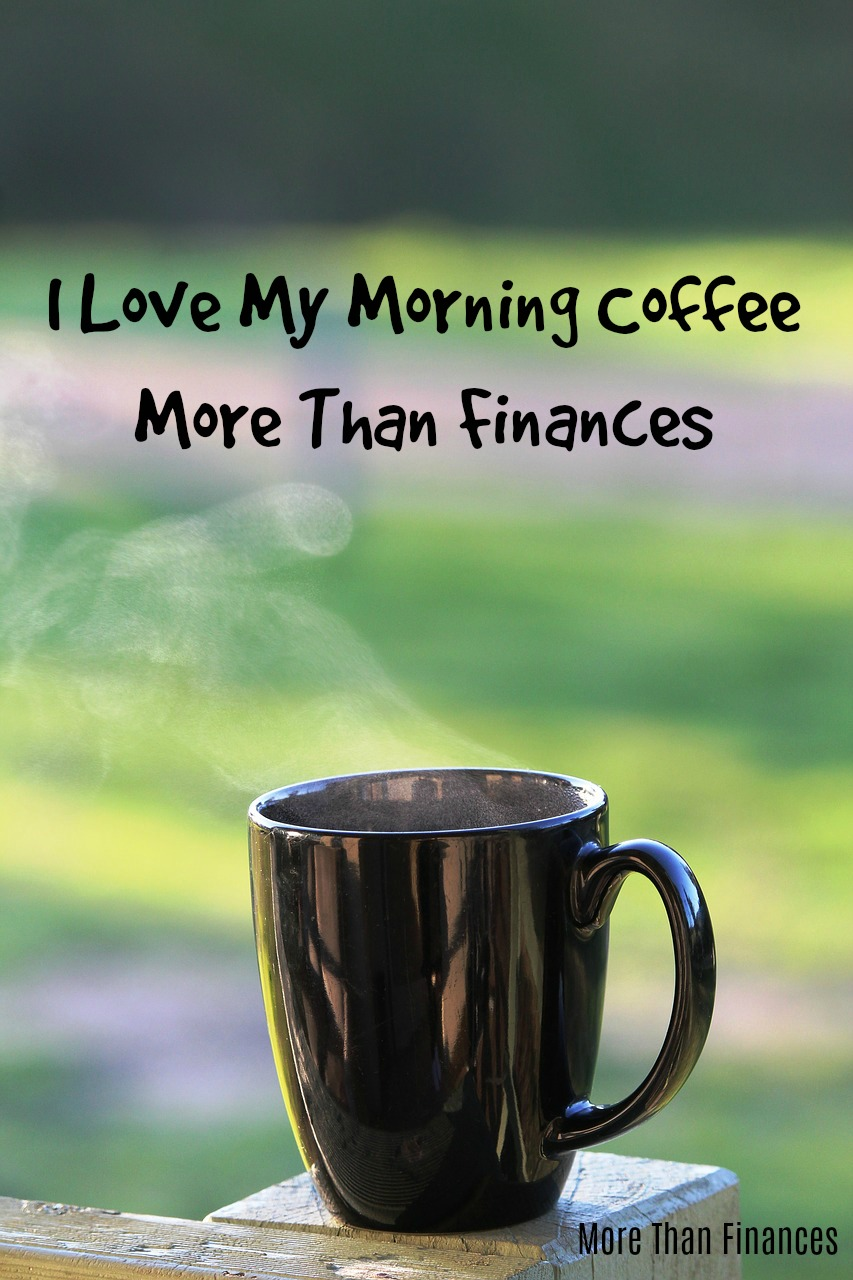 Starts The Day Off Right

My morning coffee starts my day in a relaxed comfortable way. I don't feel rushed to get to work, nor does it make me feel like I have all day to get things done.

Many times I use this time to plan out my day. How many articles do I need to work on, do I have podcast interviews, should I go sourcing for Amazon FBA?
Get free stocks from Coinbase!

This morning routine of drinking my coffee allows me to put myself in the right frame of mind and actually accomplish more that day than I would otherwise.
Gives Me Time To Myself
On my "work days" my wife leaves first thing in the morning and I get to drink my coffee all by myself.

I love my wife and spending time with her, however, sometimes I need to be by myself with enough time to relax.

For me, if anyone is around me I can't get work done. I like people, I like talking to them, hanging out, or just watching TV together.

Put simply my morning coffee allows me to set up my day in a calm relaxed way all to myself.
Find Your Morning Coffee
Do you drink coffee? If you don't what's wrong with you?

Seriously though, maybe you don't have enough time to spend your morning drinking coffee and relaxing. It's possible that all the time you have is to grab a to-go cup and hit the road to work.

But, do you have something that you do that relaxes you and puts you in a good mood?

Can you spend a portion of your lunch break reading or listening to music, or doing anything that is simply there to help you focus and relax.

Maybe you don't have time until the evening and you prefer a scotch and a book, or tea and a book. Maybe just binge-watching your favorite television show is the most relaxed you can be.

Whatever the case is, find your "morning coffee" and make sure that it isn't taken away. Hold on to it, treasure it.

Because there are so many things more important than finances, and having time to yourself to get things you want to do done, is definitely one of them.

(Visited 191 times, 1 visits today)