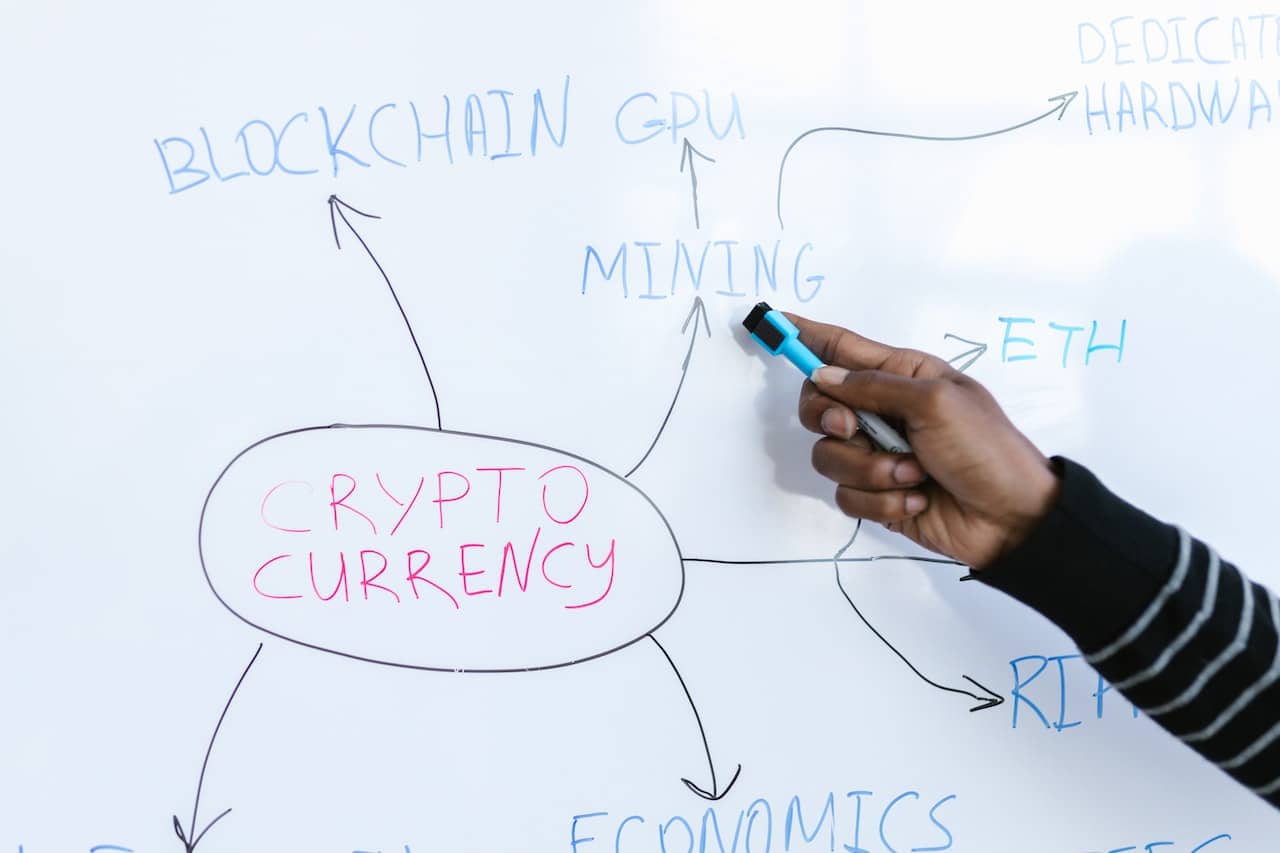 Last year was a tough year for crypto. Bitcoin and Ethereum lost over 60% of their value in 2022. Plus, Terra crashed and cost investors over $60 billion. FTX also went bankrupt, which was a shock considering it was one of the largest crypto exchanges. All of these setbacks caused many investors to lose trust in digital assets.
According to a survey by JP Morgan Chase, 72% of institutional traders don't plan to trade crypto in 2023. Trading volume on crypto exchanges hit a 31-month low in May, which signals that retail investors are shying away from digital assets as well. Since investors are moving away from digital assets, you may be wondering, is crypto dead? Were digital assets overhyped and bound to fail? Here are our thoughts.
Is Crypto Dead?
You may be worried that Bitcoin's huge loss of value in 2022 was the beginning of the end for crypto. However, crypto has bounced back from similar lows in the past. The crypto market fell by more than 80% in 2014 and 2018 but managed to recover. In 2021, Bitcoin was back up to an all-time high of nearly $69,000.
Although crypto experienced another bear market in 2022, it seems to be rebounding. Bitcoin rose 69% in the first three months of 2023, causing industry experts to declare that the bear market is over. Even though crypto prices are seemingly on the upswing, many investors are still hesitant to jump back into crypto investing.
Broader Economic Conditions May Be Partly to Blame
Trust in cryptocurrency decreased by 30% during 2022, and it seems like it hasn't rebounded since many investors aren't planning to trade crypto this year. This may prompt you to wonder, is crypto dead? In our opinion, digital assets aren't dead. Investors' lack of interest in crypto probably has a lot to do with broader economic conditions.
Right now we're experiencing a lot of economic uncertainty. Although inflation has slowed significantly, consumers still have less purchasing power than pre-pandemic and are feeling the squeeze. Plus, economists are still concerned that we could be heading for a recession.
During turbulent economic times, investors usually turn to stable assets like bonds and CDs. Crypto has a reputation for being volatile, and investors probably aren't keen on taking risks right now. When economic conditions improve, we think that there will be renewed interest in crypto.
Regulatory Challenges
Another issue that may be affecting the crypto market right now is regulatory challenges. Although crypto is regulated by many government bodies, there isn't one unifying regulatory framework, which has been causing some issues. According to CNN, the lack of a regulatory framework has led to a "whack-a-mole enforcement strategy" and created confusion. Experts say that crypto companies are struggling to figure out how to stay compliant due to a lack of guidance from regulators.
More legislation and clarification regarding regulations is clearly needed. However, if a strict regulatory framework is adopted, it could stifle innovation in the crypto space. So we're eager to see how these regulatory challenges get resolved, as are many other investors. Once regulatory guidelines are established, investors may feel more confident jumping back into the crypto market.
The Future of Crypto Is Still Bright
Although crypto is currently facing some regulatory challenges, we think that the future of digital assets is still bright overall. One of the reasons why regulators have concerns about crypto is the potential for fraud and scams due to its decentralized nature. Luckily as technology advances, crypto is expected to become more secure. Artificial intelligence could play a major role in making crypto safer by using pattern detection to flag unusual transactions, which could increase trust in digital assets and allow for more widespread adoption.
Another reason we think crypto's future is bright is that businesses are adopting blockchain technology at an unprecedented rate. According to a recent report, nearly 90% of businesses have already deployed blockchain or plan to invest in the technology in 2023. We believe that the rapid deployment of blockchain in the business world could make everyone more comfortable with the technology. Since crypto runs on blockchain, hopefully the widespread deployment of blockchain will open people's minds to crypto as well.
Do you think crypto is dead or do you believe it will recover? Let us know in the comments below!
Read More 
Exploring the Intersection of Artificial Intelligence and Cryptocurrency: Opportunities and Challenges
Benefits and Risks of Trading Forex with Bitcoin
How Cryptocurrency Disrupts the Business World
(Visited 30 times, 1 visits today)