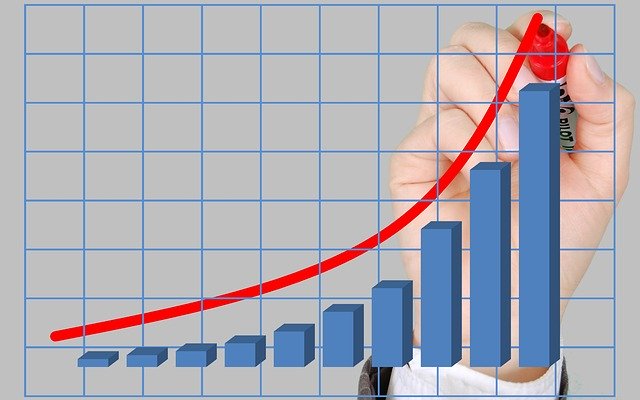 Should you invest in Chainlink? Chainlink is an Ethereum token associated with the Chainlink decentralized oracle network. If you are new to this technology, the network facilitates the use of "smart contracts" on Ethereum to securely connect to external APIs, payment systems, and more.
When deciding whether or not to invest in anything related to cryptocurrency, there are three factors to consider–the longevity of the entity you want to invest in (Are they a fad or a long-term player?), the reputation of the investment, and the volatility of it.
Chainlink has been a force to be reckoned with in 2020, and the most important thing you can do when deciding whether to invest or not is to learn as much as you can about the past performance of your investment and what the overall feeling is in the community about the future where your investment is concerned.
The digital asset came into the playing field in September of 2017. In past reports including a previous version of this article, CoinGecko reported peak Chainlink pricing at $1.45.
However, as of August 2020, the all-time high price was just under $20, and the price snapshot at the time of this writing has Chainlink trading at just above $14 with a market cap of five billion and a circulating supply of just above 350 billion.
Better Than Bitcoin?
To understand how well Chainlink is doing in 2020, it's important to review past numbers to see how far the company has come. Over the entirety of 2019, Chainlink value increased by 81.6%.
Compare that to the competition:
Bitcoin -40.8%
Ethereum -64.1%
XRP -39.1%
The fact that a virtual currency has increased in value–despite bear market forces–was seen to be an indication (in the minds of some market watchers) of Chainlink's underlying value. In 2019, no one could tell where things would go (see below), but last year the market cap of these currencies (reported in 2019) included:
But in August of 2020, Chainlink proved to be more of a threat to Bitcoin than the 2019 numbers may have indicated. An August 2020 article published by Forbes.com notes that Chainlink prices took a massive 80% spike in seven days–that spike contributed to a rise in Chainlink value to over 600%.
According to Forbes, "Chainlink has now knocked bitcoin cash, an offshoot of the original bitcoin, from the top five cryptocurrencies by value". Total value according to Forbes? Somewhere around $6 billion.
Vision Drives Demand
Marketing drives demand, especially in a market that is drowning in different types of digital currency. Chainlink experienced relatively positive public relations due in part to its partnerships and the underlying problems in the blockchain space it aims to solve.
In order to function as intended, Chainlink requires a network of data providers for smart contracts. For a fee, the data providers answer requests for data. The project also requires a network of payment oracles to take the results of smart contracts and pay corresponding amounts (Ether, Bitcoin, Fiat).
Some have opined that Chainlink's partnership with SWIFT might be a surprise to those with a vision that includes blockchain entities creating a new financial system as opposed to working in tandem with traditional systems.
SWIFT, which stands for the Society for Worldwide Interbank Financial Telecommunications, is described as "the world's leading provider of secure financial messaging services" A partnership with SWIFT isn't going to hurt Chainlink's ability to grow and compete.
And after completing a year-long proof of concept for a smart contract-based Bond payments, what has happened to Chainlink? Between 2019 and now it continues to be a player in the cryptocurrency space. One with seemingly ever-increasing value.
Experienced investors know that "ever-increasing value" may be ephemeral and at some point, Chainlink may settle into a more predictable range of earnings and losses…but for now, if you want to know whether to invest in Chainlink or not, it's a good idea to watch its performance. Keep an eye on daily, weekly, and monthly pricing and scour the headlines for information on the latest Chainlink developments. A company on the rise–or going back on the rise–makes headlines. Pay attention to them.
Read More:
(Visited 215 times, 1 visits today)