How To Do A No Spend Challenge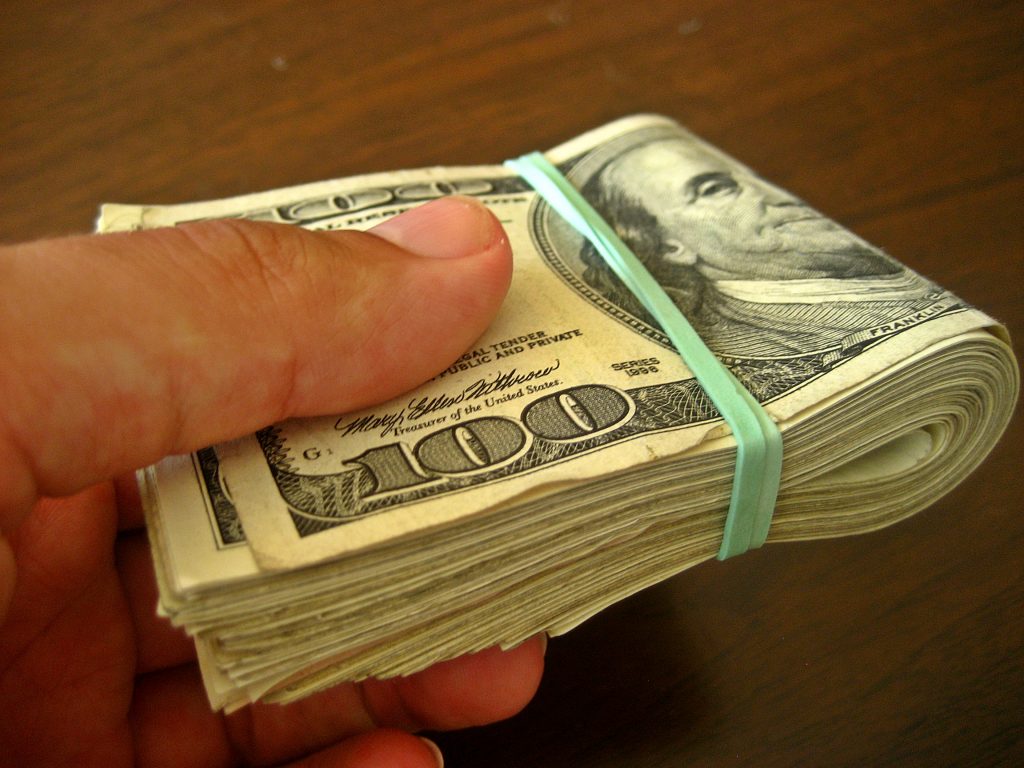 A new trend has been emerging among financially conscious young people. This trend is called the "no spend challenge." And it is pretty much exactly what it sounds like. Basically, you dedicate yourself to a short or long period of time with absolutely no unnecessary spending. And it's about as hard as it sounds!
The reasons of doing a no spend challenge can vary, depending on what the person doing the challenge wants to achieve. This financial trend could be a way to start building your savings or pay down big debts that have accumulated. Whatever the reason for starting, a no spend challenge is a great way to improve your current financial situation and reset your budget.
Get free stocks from Coinbase!
Here is how you do a no spend challenge in 2020:
Figure Out a Financial Goal
What is your specific reason for doing the no spend challenge? It's important to have a financial goal in mind when going into it. This goal will motivate you and help direct where that extra money should go each month.
If you want to build your savings or start an emergency fund, then open a new account and deposit money so you don't spend it. If you want to use your funds to pay off debt, then specify which card or loan you want to pay off. Pick the one with the highest interest rate or the one with the smallest balance if you prefer the snowball method.
Picking Your Timeframe
You can pick any amount of time that you feel is realistic for you. You can start off the no spend challenge by committing to a weekend to see how it feels. If you would like a bigger challenge, you could then extend the challenge to last a week. The big challenge is to do a no spend month. This challenge can be really difficult but is super rewarding in the end.
Set Your Own Rules
Before starting your chosen timeframe, you will need to set up some personalized rules for the no spend challenge. Obviously, you will still need to cover all your necessary expenses. This includes your mortgage, rent, utilities, insurance, basic groceries, gas, and public transport.
It's also important to remember to make at least the minimum payments for your credit cards, auto title loans, student loans, or any other debt that you might have like. Missing even one month could damage your credit score.
Cut out every expense that is not absolutely necessary. Here are a few ideas for expenses you can and probably should cut out for the no spend challenge:
Rideshare or taxis
New clothes
Restaurants
Movies, concerts, or shows
Coffee shops
Alcohol
Nail salon appointments
Streaming services
Tips to Make Your No Spend Challenge Easier
Try and follow these tips to better stick to the no spend challenge:
This is the perfect time to raid your pantry and freezer. All those grocery purchases have been there forever, but more than likely they are still perfectly good. Use those items to make creative and fun meals. You'll cut even further down on those grocery bills.
Do some research on free events, festivals, or shows in your general vicinity. Depending on your city, you might have a whole treasure trove of free entertainment you never knew about.
Instead of using your debit or credit cards for your limited and necessary spending, leave them at home and use cash to avoid the temptation of spending more than what you have allotted for expenses.
Image Source:
(Visited 12 times, 1 visits today)