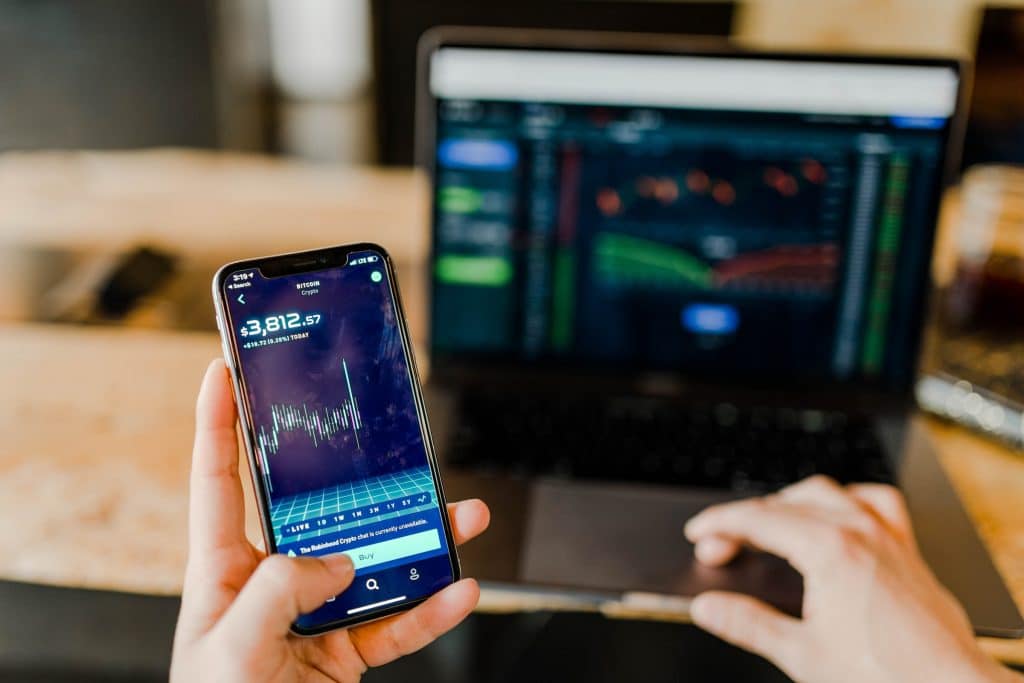 The cryptocurrency market is fickle and changes with the weight of a tweet. This instability is part of the allure of crypto because you can make such quick gains in a very short amount of time. Cryptocurrencies have taken a major hit in the last few months but the people are still on board. So, It feels safe to say that at least the big names like Bitcoin and Ethereum are here to stay. With that being said, you're probably looking for a free cryptocurrency portfolio tracker, and lucky for you, More Than Finances is here to help. Whether you're just getting on the cryptocurrency roller coaster or a veteran coin holder, it's important to keep up with your investments. Here are a few free online cryptocurrency portfolio trackers you can use to stay up to date with your crypto.
What is a Cryptocurrency Portfolio Tracker?
A cryptocurrency portfolio tracker is a platform in which you can chart the progress of your coins. Most of these services are available as a mobile app or a simple webpage that allows you to actively trade crypto as well as track your gains and losses. 
A good cryptocurrency portfolio tracker is essential if you want to effectively trade digital coins. This is because, unlike the normal stock exchanges, crypto trading does not stop at 5 p.m. EST. Nope, cryptocurrencies are traded 24/7, and a good trading platform will keep you informed around the clock. 
There are a few things to look out for when choosing your online cryptocurrency trackers, such as security, ease of use, and the broadest number of coins to trade. Security is most important because you have to trust the people you're giving access to your crypto investments. Good security will ensure a teenager with a laptop can't steal your sheckles.  
Free Online Cryptocurrency Portfolio Tracker
Two of the best free online cryptocurrency portfolio trackers are Coin Market Manager and Delta. Coin Market Manager is billed as the number one automated journaling and analytics tool for crypto-traders and we can see why. 
CMM offers tons of analytics software that records all your trades to help you improve your decision-making skills over time. This software has many great features like the ability to make notes on trades and save the charts you saw at the time. With this information, you can observe why you made those choices and build on them or change direction. 
The second entry on our list is the Delta app. This pocket-based trading application is a very powerful free online cryptocurrency portfolio tracker. Delta is great if you're trading multiple types of assets and want them all in one place. Another key feature is the crisp design of the app. Delta has a beautiful design making tracking your crypto holdings a breeze.
There are boatloads of cryptocurrency traders out there, so research as much as you can. No matter which you choose, security and ease of use should be your main priorities because what good is a portfolio tracker if it's too complicated to use? All in all, we hope this helped you on your search for a crypto tracker. If you would like to learn more about cryptocurrencies check out the links in our read more section below.
Read More
(Visited 19 times, 1 visits today)