Coverdell Education Savings Accounts – What Are They And How Do They Work?
Most parents hope to send their kids to college one day. But with rising costs, they look for different ways of saving to afford it. One method is through the Coverdell Education Savings Account. What is it? How does it work? What are some of its benefits and drawbacks?

What It Is
A Coverdell ESA is an investment account in which the funds can be withdrawn tax free if used for qualified education expenses.
Contributions are not deductible, but earnings are tax deferred. The account can be funded until the beneficiary reaches age 18. However, if the funds are not used by the time the beneficiary reaches age 30, both income tax and a 10% penalty will be owed on the earnings based on a tax calculator.
Who Can Open One?
As long as your modified A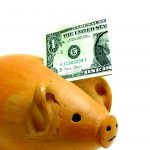 GI is under $190,000 ($95,000 for single filers), you can make the maximum contribution, which is $2,000 per year. But if you AGI is between $190,000 and $220,000 ($95,000 and $110,000 for single filers), your maximum contribution is gradually phased out.
Although the beneficiary must be under the age of 18 at the time of contribution, he or she does not need to be your child or relative. So you can open an account for the child of a good friend if you wanted to.
Multiple accounts can even be opened for a child by several contributors, as long as the total contributions from all individuals is within the $2,000 annual limit. Otherwise, a 6% penalty is owed on the excess.
What If You Make Too Much Money?
A nice benefit of the ESA is that if your income is over limit, an account can still be opened for the child. By gifting the money to the child, he or she can open the account and make the contribution. There's no need for the contributor to have earned income.
What Can You Invest In?
Your contribution can be invested in stocks, bonds, mutual funds, and CD's. However, life insurance isn't allowed.
What Can You Use The Money For?
Not only can the funds be used at a post secondary institution, but they can also be used for both elementary and secondary school expenses. Qualified expenses include tuition, fees, room and board, books, supplies and equipment required for attendance.
Tips And Tricks
Since you're making a big investment in the education of another person, you may be worried if the beneficiary decides not to go to college. Luckily, you can transfer the funds to another beneficiary, as long as they are a member of the family under age 30. Some of the qualifying members include the beneficiary's children, siblings, parents, first cousins, and in-laws.
One last important note is that certain ESA benefits are set to expire after 2010. Unless Congress acts, elementary and secondary school expenses will no longer be considered qualified expenses, and the contribution limit will be reduced to $500 per year.
For more information, check out savingforcollege.com.
Do you have a Coverdell ESA? What do you like about it? What do you not like about it?
This post was included in the Carnival of Personal Finance during the week of June 28, 2010. Check out Suburban Dollar's blog for a variety of great articles!
(Visited 104 times, 1 visits today)