Crypto gets a bad rap from mainstream media, but it's outperformed the stock market, so if you want to learn how to buy and sell cryptocurrency, click here.
Bitcoin is not the only cryptocurrency that is making waves on the exchanges. Now is the time to invest in the future of finance, but how to begin? If you are ready to start building a cryptocurrency portfolio, this article tells you how to buy and sell cryptocurrency safely and effectively.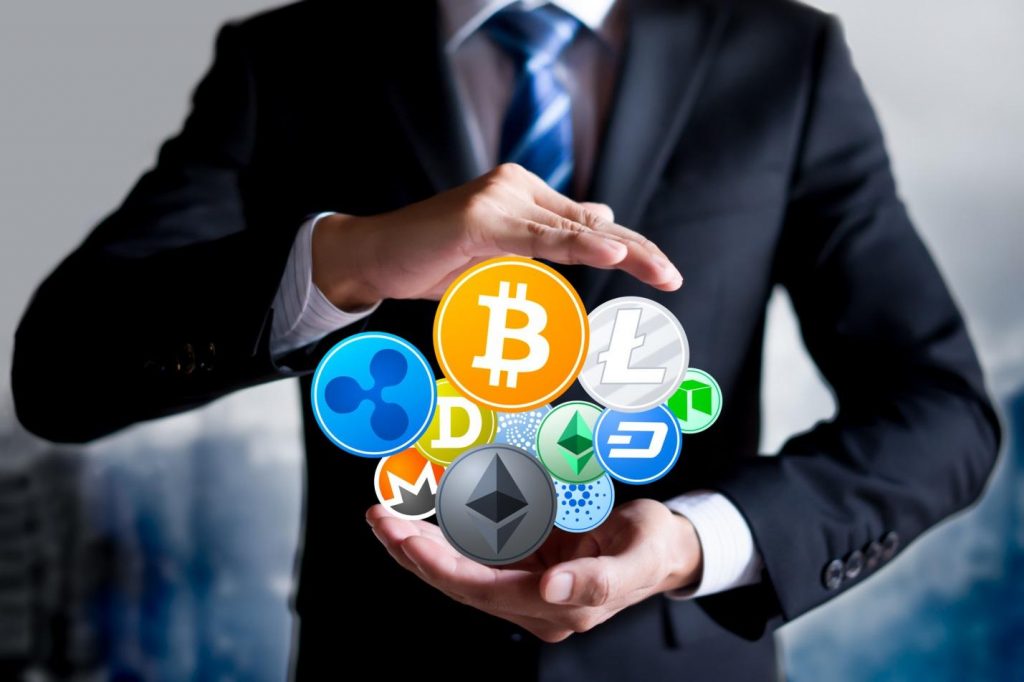 How to Buy and Sell Cryptocurrency
Cryptocurrencies are bought and sold, exclusively, through an authorized cryptocurrency exchange. These exchanges facilitate the trades between buyers and sellers of a cryptocurrency coin. Different exchanges offer different coins, but all exchanges trade in Bitcoin and Etherium.
Cryptocurrency Exchange Basics
Trading cash for crypto is done on a cryptocurrency exchange. These are trading platforms that facilitate the buying and selling of individual coins on the crypto market.
At the beginning of the cryptocurrency boom, the price of a coin would differ depending on the trading platform you used. This offers an opportunity for arbitrage: Capitalizing on the difference between a stock on a low priced exchange and an exchange with a higher price.
Now that the crypto market has leveled out and normalized, you find little difference on coin prices between different trading platforms.
When it comes to entering the crypto market on an exchange, the best platform to begin on is Coinbase.
Coinbase
Coinbase is a cryptocurrency brokerage platform or crypto exchange. It is the most reputable and easy to use trading platform for buying and selling cryptocurrency. It provides an easy-to-use interface with minimal complicated options, so it is great for entering the market.
From the Coinbase dashboard, you can link your United States currency (USD) account to purchase coins. Coinbase trades in the top five cryptocurrencies: Bitcoin (BTC), Etherium (ETH), Bitcoin Cash (BCH), Litecoin (LTC), and Etherium Classic (ETC).
Most trading platforms are designed for crypto-to-crypto currency transfers, but Coinbase lets you buy into the market with your USD.
Once your coins are stored in your Coinbase Wallet you can send it to your personal crypto wallet. From your personal crypto wallet, you can transfer your coins onto a larger trading platform, like Binance.
Binance
Binance is akin to a full-scale stockmarket trading platform, such as TD Ameritrade. It provides a wide range of customization options and trading tools. You can even integrate your own Trading bot API, such as 3Commas.
Binance trades a wide variety of cryptocurrencies. The price of coins ranges, from less than a penny to thousands of dollars. Like the stock market, the real money to make is in up-and-coming coins that show undervalued promise.
When you make your millions and want to withdraw your money back to USD, you cannot do it from Binance. Binance only facilitates crypto-to-crypto trades.
If you want to withdraw the balance back into your USD bank account, simply reverse the process. From Binance, trade your currencies for one of the five coins that Coinbase trades. Send your coins to Coinbase, where you trade your coins for USD and withdraw back to your bank account.
BitMEX
BitMEX stands for the Bitcoin Mercantile Exchange. BitMEX is a great trading platform for experienced and professional crypto traders. Every day, BitMEX processes over $2 billion and offers up to a hundred times leverage on trades.
BitMEX uses a unique option for leveraged contracts. You can trade in altcoins, or alternative coins and your gains or losses are realized in Bitcoin.
The exchanges base is in China where minimal regulation is in place for crypto trading. Unfortunately, BitMEX is not available for traders in the United States, since the platform is considered to deal in fiat currency.
Buying Cryptocurrency
When you are ready to buy a cryptocurrency it is important to time your purchase with the market. The price of any coin fluctuates through the day.
Some crypto coins are worth hundreds of dollars and serve as a stable long-term investment. Any of the big five Coinbase currencies are stable places to put your money.
The vast majority of available crypto coins are called alternative coins, or altcoins. These coins range in value, starting under a penny per coin. They can reach values above a hundred dollars and still be considered alternative-coins.
Investment Stratagies: Quality or Quantity?
If your strategy is to heavily invest in low price altcoins, the swings can be huge. Buying a single expensive coin is a more stable investment than altcoins. But the big profit potential is in altcoins.
Instead of buying a few expensive coins, some risky investors choose to buy a large number of altcoins. The worth of altcoins is much more volatile, but you can make more money if you know how to buy and sell cryptocurrency at the right times.
It comes down to the amount of energy you want to devote to trading. A high-quality, high-price cryptocurrency might fluctuate a few dollars in a day. Your losses and gains are relatively low, which makes them stable.
On the other hand, you could buy ten thousand altcoins valued under a dollar and see substantial fluctuations in a day. When the price goes up one penny, you make $150 bucks.
A differentiating factor in how to buy and sell cryptocurrency is understanding the ebb and flow of the market from day to night. Unlike the stock market, the crypto market is open 24 hours a day, 7 days a week. When one side of the world goes to sleep, the other side of the world is just waking up.
Typically, the crypto market fluctuates in a similar fashion through the day. There are sharp spikes and drops in the morning, as a response to the activity which occurred overnight. Each coin is unique in how the market responds.
The first step is to buy into one of the five coins offered on Coinbase. From there, you can transfer your currency to a crypto exchange and buy any coin you want.
Selling Cryptocurrency
Selling your crypto coins is done from the same platform as you use to buy. You can buy and sell your coins from Coinbase, Binance, or any other cryptocurrency trading platform. The trick to selling is to use a trading tool.
Trading tools, like crypto bots, manage your buy and sell orders automatically. And it is how to buy and sell cryptocurrency at the best possible prices.
Automated trading tools act on your instructions to buy and sell coins when the price is optimal. Unlike human fingers, these tools act instantaneously to place orders and ensure that you are trading for the best profit.
Final Thoughts
Once you feel knowledgeable on the five cryptocurrencies on Coinbase, begin learning about altcoins, like Ripple. The profit you can make on the cryptocurrency market is equal to the time you invest in educating yourself on trading strategy. Remember, your successful trades are all about timing the market.
If you like this article on how to buy and sell cryptocurrency share it with a fellow trader on social media. And check out the blog for more crypto trading resources. Thanks for reading!
Read More:
(Visited 1,835 times, 1 visits today)