Buying in Bulk: 5 Essential Tips for Investing in Multifamily Real Estate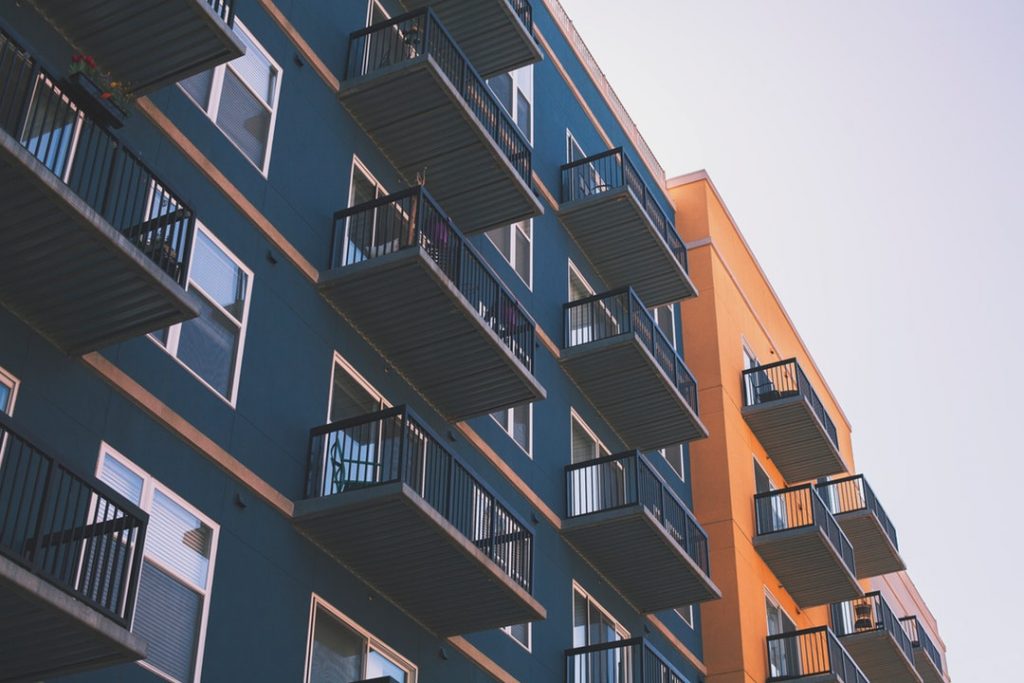 When most people think of investing, they think about investing in the stock market. This is certainly an option, but it's not the only approach for becoming an investor.
These days, many people, including lots of millennials, are choosing to invest in real estate.
Get free stocks from Coinbase!
Real estate investment comes with a ton of advantages, especially if you invest in multifamily real estate like apartments and condos.
If you're interested in getting into the real estate investment industry, multifamily real estate is a great option.
Read on to learn more about multifamily real estate and gain some helpful tips on the right way to start investing.
Why Buy Multifamily Real Estate?
If you're new to real estate investment, you might be a little wary of purchasing a multifamily property. The truth, though, is that there are a lot of benefits that come with buying multifamily properties, including the following:
Easier Financing
Multifamily properties are more expensive than single-family homes.
On the flip side, though, they're actually easier to finance. This is because multifamily units have stronger monthly cash flow. If you're having a hard time getting a loan for a single-family home, a multi-family home might be a better option.
Faster Portfolio Growth
When you buy multifamily properties, you can start renting units to multiple families at once, but you don't have to worry about getting separate loans for each unit you're renting. This allows you to start growing your investment portfolio more quickly.
Extra Management Help
If you invest in a multifamily property, you also don't have to handle all the maintenance yourself.
When you're renting out one unit, it doesn't make a lot of sense to hire additional help. With a multifamily property, though, it's almost essential that you hire a property management company to help you stay on top of everything.
Tips for Investing in Multifamily Real Estate
Clearly, there are perks that come with investing in multifamily real estate. If you're ready to get started, these tips will help you ensure you get your investment career off on the right foot:
1. Enlist Professional Help
In order to succeed when you start investing in multifamily real estate, you need to make sure you're working with the right team.
It's much harder to find the right properties, handle financing, and deal with renovations when you're working on your own.
Before you begin searching for the perfect property, enlist a group of professionals who can help you out.
You should have a reliable broker on your team, as well as an attorney who can help you go over the fine print before you sign any contracts.
It's a good idea to have contacts with a trustworthy lender, too. This will make it easier for you to get the financing you need to purchase your property.
2. Consider Living in One of the Units
If you're having a hard time getting the financing you need, you might want to consider living in one of the units in your rental property.
If you live in one of the units, you might be able to qualify for owner-occupied financing. This allows you to put less money down upfront.
If you purchase the property as an investor, you'll likely have to put down at least 20 percent of the property's value.
When you live in one of the units, you can also keep your debt-to-income ratio down. This, in turn, will make it easier for you to get financing for additional investment properties in the future.
3. Get Involved
It can be hard to find the perfect multi-family property if you're shopping exclusively online.
If you really want to find a great building, you need to go out and look for yourself. Take tours, meet with your broker or real estate agent, and get involved in the inspection process.
You'll find, too, that a lot of buildings are for sale that aren't shown in online listings. You can find some real gems if you step out from behind your computer screen.
Going out and visiting properties in-person also gives you opportunities to network and find people who may want to be part of your team later on.
4. Start Small
Your first multifamily real estate investment doesn't have to be a major apartment complex.
If you're nervous about taking on a large investment, start with something small like a duplex or triplex.
This gives you an opportunity to get used to working with multiple renters without feeling overwhelmed. Smaller properties are easier to renovate, too.
You'll also have an easier time getting a loan for a smaller property. These properties sell more quickly, too, should you decide that you don't want to continue managing them.
5. Maintain Sufficient Cash Reserves
Before you purchase a multifamily property and start renting out units, you need to make sure you have sufficient cash on hand.
Don't assume that every unit will be rented out at all times or that your tenants will also pay their rent when they're supposed to. No matter how carefully you vet your tenants, there are going to be times when they drop the ball on you.
You need to be prepared for those times.
This guide emphasizes the importance of having adequate cash reserves and making sure you can cover the monthly payment on the building, even if a tenant or two can't pay their rent on time.
If you have a good amount of cash in the bank, you'll also have an easier time getting financing for the property you want to buy.
Learn More About Real Estate Investing
As you can see, investing in multifamily real estate is a great option for those who want to maximize their earnings and gain additional passive income.
Are you ready to start investing? Or, do you want to learn more about the real estate investment industry before you get started?
If you want to learn more about real estate and real estate investing, we've got resources for you.
This article on starting a real estate business is a great one to read first.
Also check out these options in case you plan to invest in a condo as well.
(Visited 2,008 times, 1 visits today)