A Newlyweds' First-Time Home-Buyers Guide: 10 Important Things You Need to Consider
Are you and your new spouse in the market to buy your first home together? Check out this first-time home-buyers guide for all the factors to consider!
The average cost of a wedding has reached a record of $35,329. To put that in perspective, that's a 20 percent down-payment on a $175,000 property.
Therefore, for many couples, getting married and preparing to buy a home are competing goals. Few people can afford both at the same time.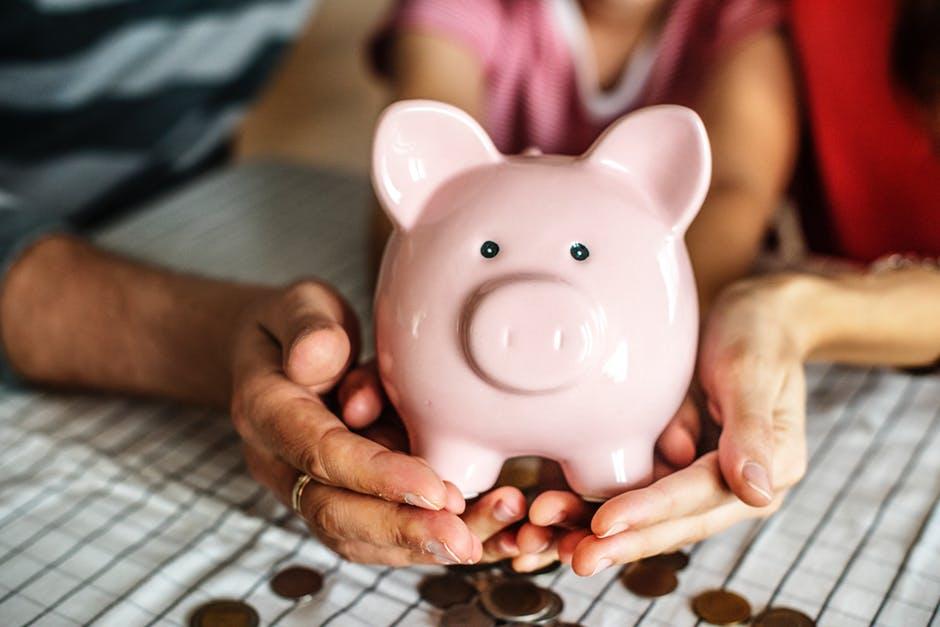 Now you're a married couple and the wedding is over, it's time to start thinking about buying your first home. Keep reading this article for our first-time home-buyers guide for newly-weds. Let's dive in!
Buy or Rent?
Home-ownership has fallen in recent years. An increasing number of Americans are renting property rather than buying a home themselves.
It's important to consider whether buying or renting is the right choice for you and your partner. If you decide to buy a property, you could be committing to a mortgage.
Are you in a stable career or not? Are your financial circumstances steady? Are you thinking of moving anytime in the near future?
If you decide to buy your first home, it's important you have considered the alternatives.
What Savings Do You Have?
Many people think a down-payment deposit for a property is enough to be granted a mortgage. It's not!
You need to be able to demonstrate that you can save and manage your money appropriately. The lender has to trust that you're capable of meeting the mortgage repayments. This also needs to be consistent – some people make a big lump of savings and then nothing for the next two months. Its much better to have a lower, sustainable amount. The reason for this is that the Banks are looking to see can you pay the mortgage EVERY month. Its no good making a payment (and maybe a large overpayment) in month one if you are short in the next two months. Your mortgage broker can develop a plan with you to make sure that your savings amount is appropriate to the mortgage you are looking to get. Mortgage brokers are good with numbers so use their experience.
That's why you need to start saving for a mortgage immediately after your wedding. The best method of achieving this is by opening up separate savings account exclusively for the purpose of saving up for your property.
You can find out more about your home loan eligibility here.
Fixed Mortgage Rates
Interest rates are extremely low at the moment. Nobody knows how long this is going to continue.
That's why, if you're applying for a mortgage, it's better to get a fixed rate for your mortgage repayments.
This provides you with the certainty and peace of mind that regardless of whether interests rates rise or fall, you'll payments will remain the same.
Shop Around for the Best Mortgage
There are numerous mortgage deals on the market. You don't have to go with the first one which sounds good.
When it comes to mortgages, loyalty to your bank really doesn't pay. Even if you have banked with a particular bank for a number of years or you walk in off the sidewalk, you won't be treated any differently by most lenders.
That's why it's essential to shop around for the best deal.
Avoid over Borrowing
You need to calculate what you can afford when buying your first home. It's a big mistake to borrow more than you can manage.
Failure to make your mortgage payments could result in harmful consequences for your credit rating.
Be Picky About the Property
You can't exaggerate the importance of the step of buying your first home with your partner. Don't make too many compromises and exceptions when you're searching for your dream property.
Where do you want to live? Do you want to a big yard? Do you want to be near good schools?
You need to be patient about finding the property that you fall in love with. Once you do, you won't regret waiting for the right home.
You may find when you want to sell the property, it is for these reasons you can't find a buyer.
Avoid a Bidding War
Even if you eventually find the home of your dreams, it's not worth starting a bidding war over it.
You really don't want to pay over the odds for a property. This is especially true if you end up spending more than you were prepared for financially.
Don't be too down heartened if your ideal home slips through your fingers. There's always another ideal home around the corner.
Spot Potential for Improvements
You're never going to come across a property which is 100 percent how you want it to be. Do you want a larger master bedroom? You're not happy with the design of the bathroom?
These things don't matter. You need to be able to spot potential for improvements in a property.
Concentrate on the basics of the property rather than the detail. What about the general size of the property? How is the location?
There are many things you can change about a property. You need to spot what can be altered and focus on the things that matter.
You're Not Stuck with Your Mortgage
Although getting a mortgage is a huge decision for newlyweds. It's not the be all and end all.
Your mortgage may commit you to twenty years of repayments. However, you can always change the terms of the mortgage at a future date.
You may discover that with a promotion here and there you can pay off your mortgage quicker than you expected.
Don't Neglect the Little Extras
When considering what kind of property you can afford, it's important to include any of the little extras in your budget.
For example, the fees of the real estate agent or the VAT on the purchasing the property. It's easy to forget these smaller expenses. However, you'll be surprised how much they add up to.
First-Time Home-Buyers Guide
Buying your first home as a married couple is a huge and exciting stage in your lives. That's why it's so important to make sure you make the right decisions and don't make any of the common mistakes.
With our first-time home-buyers guide, you can ensure that you consider everything before buying a home for the two of you to start your married life.
For more information and advice on your personal finance, contact us!
(Visited 1,868 times, 1 visits today)